Get SpoonFeeder now!
You're just moments away from discovering the power of SpoonFeeder, the number one auction listing and management Software for selling on the internet.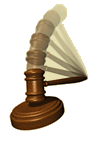 Start saving money on every listing.
Grow your online business with easy, beautiful listings, higher bids, and accelerated sales.
Purchase SpoonFeeder now, risk free. Learn how to
receive a 20% discount
plus
a
free expanded library of more than 750 additional listing templates...

Still not sure? Want to try it first? As another free gift to you, we are pleased to offer a fully functional 30 day trial of the full SpoonFeeder software, including 30 days of free unlimited platinum service.


See our downloads page for details.
Save money with SpoonFeeder
with each listing
you post!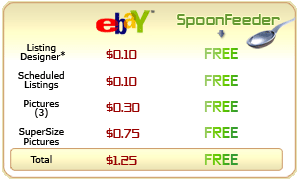 *SpoonFeeder templates.
Normal eBay listing fees still apply.