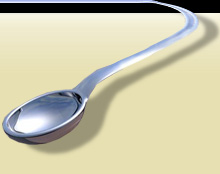 The new SpoonFeeder Auction Software

Auction Software

Overview

Testimonials

Pricing

Downloads

FAQ

Troubleshooting

Support

Community/Forum

Contact

Links
SpoonFeeder Pricing
Have you ever heard the expression "You get what you pay for"?
NOT TRUE!
With SpoonFeeder you definitely get a lot more!

Calculate your potential
saving with SpoonFeeder
Not sure which version is best for you?
SpoonFeeder offers desktop listing and sales management tools designed to meet the needs of beginning to high volume sellers. Compare the features and
find out which version of SpoonFeeder is right for you
.
License & Service Pricing
Pay now with credit card or PayPal to download and start using SpoonFeeder right away. Credit card processing is handled securely through PayPal.com, our preferred payment processor. Service subscriptions are also handled on a recurring basis through PayPal. To get started, select your desired license type, service level, and shipping option and press the "PayPal Pay Now" button below.